About the Project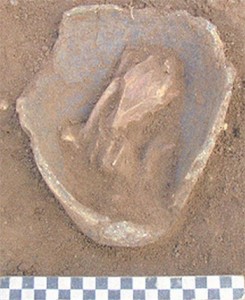 Chickens (also known as 'domestic fowl') are native to South East Asia but, today, they have a worldwide distribution. Their diffusion is almost entirely due to human-assisted transportation and, as such, their natural history is a reflection of human history.
Considerable attention has been given to charting the chicken's eastward spread from Asia, through the Pacific islands to the Americas; however, the species' diffusion to the west, through India, the Near East, Mediterranean and northern Europe, has been almost completely neglected: no genetic work has been undertaken and the timing and circumstances of their spread remains poorly understood.
Given the social significance of this species (whether as a provider of foodstuffs, their widespread use in cock-fighting or within magic and medicine) and their growing popularity as domestic pets, a detailed analysis of their natural and cultural history in the West is long overdue.
Such a study has the potential to inform on poultry-borne diseases, food security and environmental ethics, issues of particular importance at a time when billions of people rely on mass-produced chickens as a source of sustenance.
This project brings together researchers from a wide range of countries and disciplines - archaeology, anthropology, (art) history, biology, cultural geography, ecology, human-animal studies, philosophy, theology - to examine the social, cultural and environmental impact of this important but under-researched species.
Follow us
Keep up to date with the latest project news via our Twitter feed.

ChickenCoop
@Chicken_Project
— 3 years 7 months ago

— 4 years 5 months ago

— 4 years 6 months ago

— 4 years 6 months ago