Family Chicken Day - Festival of Learning
One weekend in late June the Festival of Learning returned to Bournemouth University. The BU contingent set up a Chicken Project stand in the family open day, to introduce people to the past and present world of chickens.
We tried to keep a count of everyone coming into our activities, however, it got exceedingly busy. We estimate, from rough counts and the stickers placed on our "chicken of leaning" that around 300 people engaged with our feathered friends!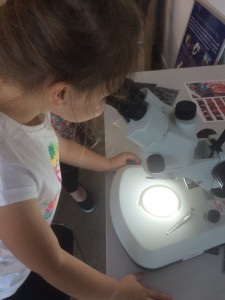 Photo courtesy of @Squidgeandme
Armed with archaeological bones and eggshell, modern skeletons, magnetic quiz display boards and ancient recipes people were taken on a journey from the chicken's domestication through to their role in our lives and economies today.
The younger (and several older!) participants enjoyed the hands-on activities!
Here we are set up and ready to go, our first visitors are arriving. We have tables for looking at chickens as food past and present, arranging skeletons, sorting archaeological sieving residues to find eggshell, microscopes to look at the eggs, archaeological bones to look for spurs and medullary bone (a mineral deposit found in egg-laying females), and boards to explore chicken origins, ancient DNA, Roman uses of chickens in medicine, and pin the artefact on the period!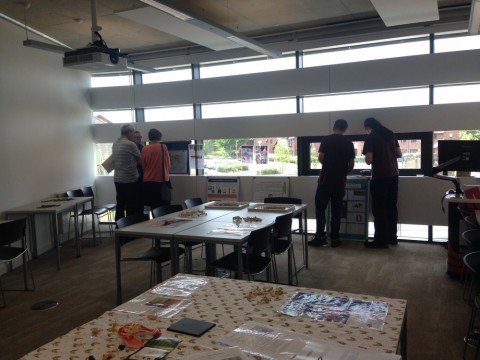 Getting a bit busy!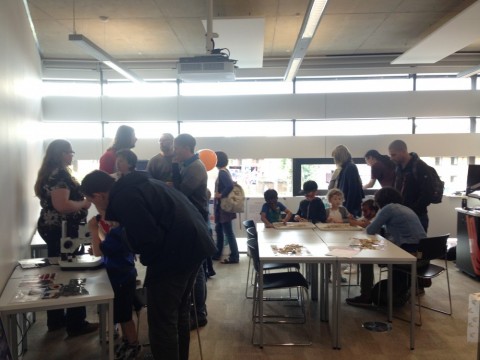 Exploring the sieving residues, looking at chickens as food, and guessing the sometimes rather horrible roman uses of chickens in health cures!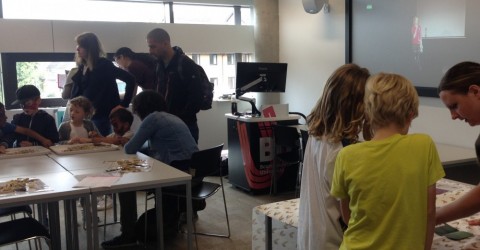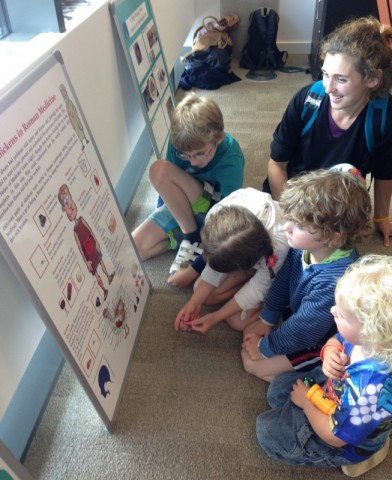 Finding eggshell to take to the microscope (our visitors also found fish bones and oystershells).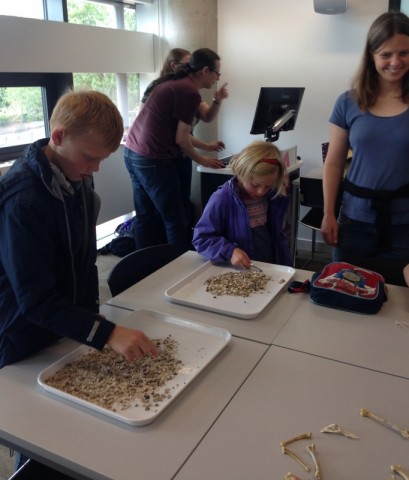 An egg-citing station: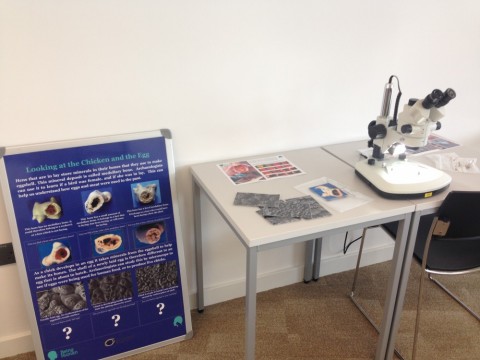 A wonderful, if very busy, day was had!
Follow us
Keep up to date with the latest project news via our Twitter feed.

ChickenCoop
@Chicken_Project
— 3 years 7 months ago

— 4 years 5 months ago

— 4 years 6 months ago

— 4 years 6 months ago